Arthur Mensch is one of a new generation of entrepreneurs hoping to solve a longstanding problem with the European economy: its failure to produce a Silicon Valley-style tech behemoth.
The 31-year-old Frenchman is chief executive of Mistral, a startup that achieved a €240m (£206m) valuation in its first round of financing – four weeks after it was founded. And he believes artificial intelligence (AI) will be the great leveller, putting Europe on a par with its previously uncatchable competitors across the Atlantic.
Mistral develops large language models – the technology that underpins AI tools such as ChatGPT – and Mensch believes this could hand the initiative to a continent producing a new wave of fast-moving startups.
"Given the new tools we have to hand, like large language models, everything has to be rebuilt around them. When something has to be rebuilt, it gives new players an advantage because they can go fast," he says.
Mensch, a former employee of Google's AI unit, now called Google DeepMind, is part of a big-tech European diaspora that has served an apprenticeship of sorts with big US firms and is now going it alone. And he has already achieved standing among his peers: he will be attending the global AI safety summit this week with other tech chief executives, world leaders, experts and civil society figures at Bletchley Park in the UK.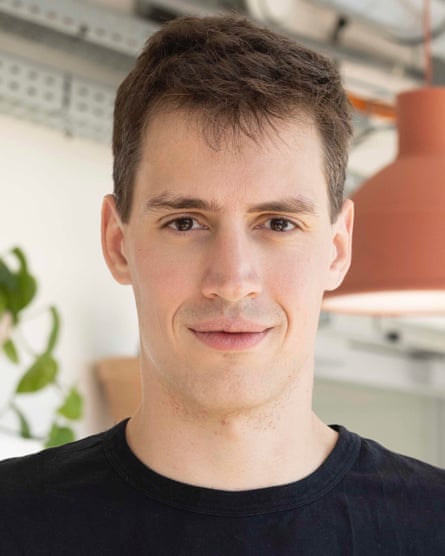 Gabriel Hubert is part of that transatlantic return wave and is an AI entrepreneur too. The 39-year-old Frenchman has returned from a tech role in California to establish Dust, a Paris-based startup that builds internal AI-powered assistants for companies.
"If you look at the founders of some of the startups in Berlin, London and Paris right now, many of them have former operators from US tech companies at their helm or in key leadership positions," he says.
Europe is a world leader in an array of industries from fashion to pharmaceuticals, cars and aerospace, but it has underperformed in tech, despite a skilled workforce, formidable academic talent and the opportunities afforded by the single market.
There is no European equivalent to Amazon, Google's owner Alphabet, Facebook's parent Meta or tech industry grandees such as Apple or Microsoft. Together with Elon Musk's Tesla and chip maker Nvidia, this so-called Magnificent Seven have opened up a wide gulf between New York's stock exchanges and the bourses of London, Paris and Frankfurt.
Mensch and Hubert cite a number of reasons why there has not been a breakthrough tech success on a scale of the world's biggest search engine or a Mark Zuckerberg-led social network. They point to the strength of the US tech sector at the turn of the millennium – as much as Europe's comparative weakness back then – as a reason why the likes of Google and Facebook broke through.
There was a "tight-knit" community of engineers, designers, entrepreneurs and investment firms in the US, particularly in California, says Hubert. They could identify business opportunities and build them quickly in a massive market, with the help of a host of US-based venture capital (VC) funds – investment firms that back startup businesses. Facebook in the early 2000s and Twitter in the late 2000s were able to fit into a wider infrastructure that had "already built successful tech companies", he says.
Clara Chappaz, director of La Mission French Tech, a government body supporting French startups, agrees that US tech benefited from access to a huge domestic market and the ready availability of finance.
"A weakness compared with the US has been supporting companies with all the financing they need," she says, adding that the French government is addressing this with policies including tax credits for research, a flat tax on capital gains and the multibillion-euro France 2030 investment plan.
A perennial complaint of tech entrepreneurs – and a frequently heard argument for why there has been no European Google – is that Europe-based investors can be risk-averse. Mensch, whose company funding seems to prove that Europe is at least alive to new tech opportunities now, says the investment backdrop is changing.
"Compared with what was happening 10 years ago in Europe, there is much more appetite for risk in investing in emerging technologies. That's why I am optimistic that something good can happen," he says.
France, like the UK, has high hopes for AI. Hubert's compatriot, billionaire Xavier Niel, committed last month to investing €200m in AI, including a research lab and extra computing capacity.
Elsewhere, it is not hard to find optimists in the tech sector, as you would expect of an industry that thrives on the new. Fredrik Cassel is a general partner at Stockholm-based venture capital firm Creandum, which has a record of picking winners, including Spotify, the £24bn music streaming business that is one of the outstanding European tech successes of the past few decades. Asked why Europe has not produced its own Google, Apple or Microsoft, he says: "It's just a matter of time."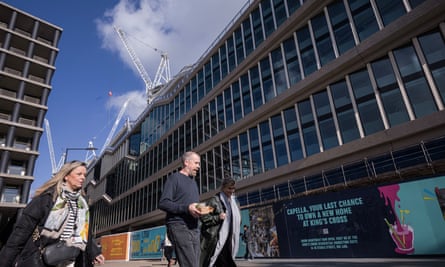 Cassel points to a surge in capital. VC funding in European tech, including the UK, has risen from less than $1bn two decades ago to more than $100bn in 2021, according to VC firm Atomico. However, that is expected to fall to $51bn (£42bn) this year due to global pressures on the market.
A lot of European venture capital bets have not come off – as is standard in the industry – but Creandum's instincts on the potential of companies such as buy-now-pay-later firm Klarna and fashion app Depop have been proved right.
Cassel says the likes of Spotify, Klarna and London-based fintech firm Revolut have only been around for a short time compared with members of the US tech establishment such as Apple and Microsoft, but they are starting to inspire other startups – sometimes via former staff members. In addition to the ex-Silicon Valley diaspora, there is now a new wave of entrepreneurs coming from European firms themselves. Cassel says: "These companies in turn produce 30, 40, 50 new companies through executives that leave and start new businesses."
He adds that Europe also has strengths in new tech areas that were not as well developed when the likes of Facebook were riding the social media phenomenon. As well as AI, there is climate-related technology, health, general software and fintech (a catch-all term for digital businesses that work in banking or financial services), with Cassel citing Nordic businesses such as battery maker Northvolt and eco-conscious steel firm H2 Green Steel in the climate tech field. "The next big one in tech? There's high potential it is going to be European, and from these fields," he says.
However, Europe is not immune to the downward pressure that has affected tech firms globally. The aggregate value of European "unicorns" – startup companies now valued at €1bn or more – has fallen for the first time in more than a decade to €442bn, from €446bn at the end of last year, according to data firm Pitchbook, amid lower investor appetite for stock market listings. The data includes the UK.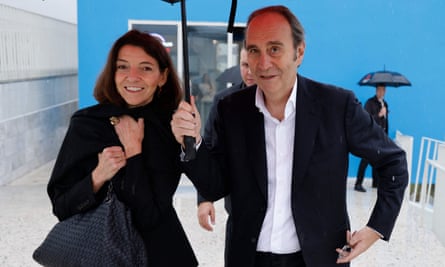 Revolut, Klarna, Delivery firm Getir and online payments firm Checkout.com have all had their valuations reduced, although they are still worth multibillion-dollar sums.
Atomico also points to a fall in the number of new European startups – about 11,000 in 2022 compared with 18,000 in 2020. And according to Pitchbook, only four new unicorns have been created in Europe so far this year, compared with 40 for the full year in 2022.
Tom Wehmeier, a partner at Atomico, says the tougher market conditions are due to higher interest rates in response to inflation in Europe and the US, which made it harder for tech firms to raise funds. "This was a global retraction in the tech market," he says.
Jean-Marc Ollagnier, chief executive of the European arm of Accenture, the consulting group, says the continent has "not failed" to produce world-leading tech companies but admits it has underperformed. "We could have more giants than we have," he says.
But like Mensch, Hubert and Cassel, he sees the emergence of new technological breakthroughs as a chance to remedy that. Green tech – "the world needs to be sustainable" – and AI – "a force of disruption that is massive" – will create opportunities that Europe is now in a better position to capitalise on.
"At least for the time being, the game is open," he says. "It doesn't mean Europe will win, but it does not mean Europe will certainly lose."