CLEARWATER, Fla. – The University of South Florida has partnered with the City of Clearwater on ARTours, a mobile app that takes users on an augmented reality interactive tour.
USF's Access 3D Lab used three scanners to capture four murals in Downtown Clearwater. Each scanner collected up to 976,000 measurements per second, and the team spent four days scanning the art.
The director of Access 3D, Laura Harrison, led the team in the project.
"Digital placemaking technologies, such as augmented reality, require people to come to a physical space and make a memory in real time," explained Harrison. "So it's an innovative way to combine art, technology and culture"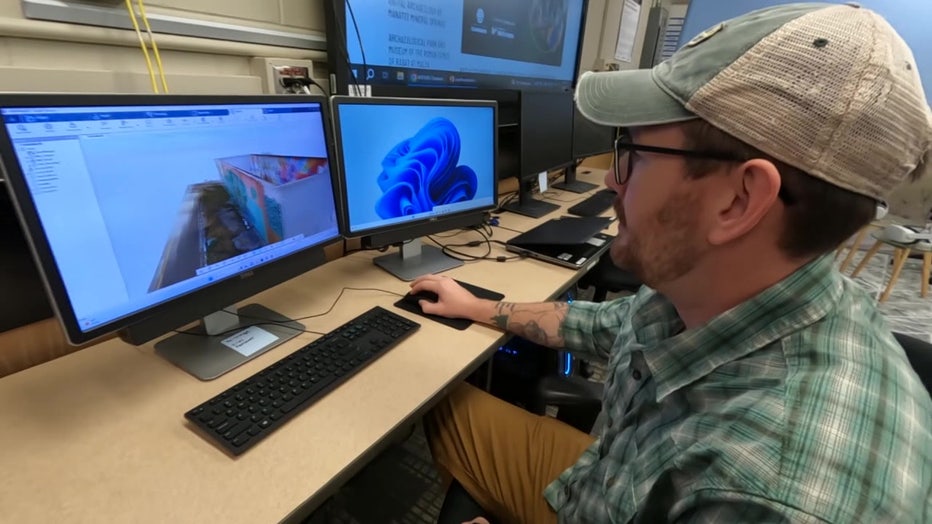 The team then assembled the processed data in their lab.
"It was like putting together a 3D puzzle," a student working on the project said.
READ: USF College of Marine Science gets $3.2 million grant to develop sargassum forecasting system
After piecing the puzzle, the Access 3D Lab handed the project to USF's Advanced Visualization Center for finalization.
"This collaboration has been a win-win for everybody," associate director of USF AVC, Howard Kaplan, said. "Our students were provided the opportunity to get involved in a hands-on project, while showing off downtown Clearwater and the skills and technology at USF."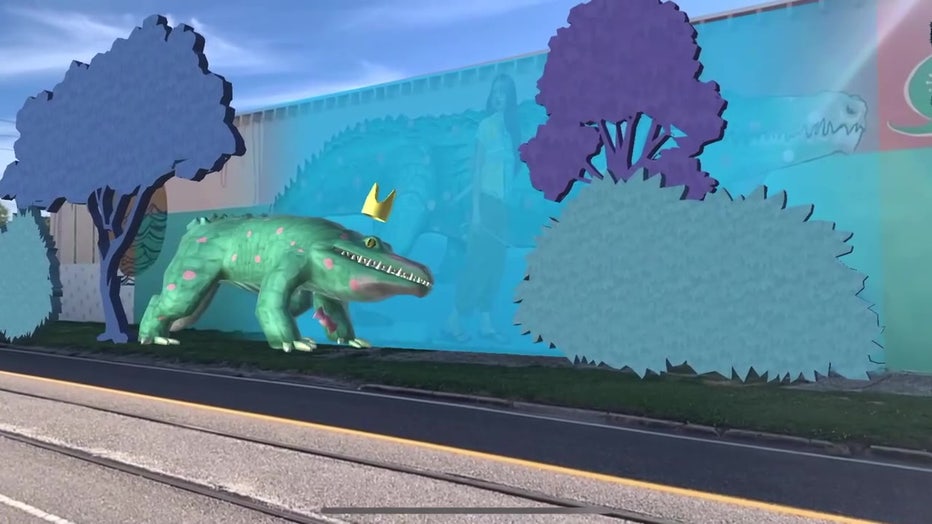 ARTours includes 3D models of the murals, video, audio and interactive animations. The Clearwater Redevelopment Agency wanted to highlight the murals as part of the Downtown Clearwater Mural Program. Jay Matthews, director of the agency, said he is excited about the app.
"ARTours Clearwater invites everyone to journey through downtown Clearwater's murals through the fun and unique lens of augmented reality that merges the worlds of art and technology together," shared Matthews. "Building this partnership with USF and developing the ARTours app creates an unexpected way to see and interact with the core of our downtown community."
For more information, click here. ARTours is available on the Apple App Store and the Google Play Store.