A south Florida insurance agent has been charged with absconding with more than $130,000 in premiums, leaving property owners uninsured after Hurricane Ian.
Naser Al-Sweity, of Boca Raton, was booked into Palm Beach County jail this week on charges of fraud, misappropriation of insurance funds and fraudulent use of identification information, the Florida Department of Financial Services said Wednesday.
"Insurance agents are supposed to be trusted arbiters between the insured and their insurance company. Agents who take advantage of their clients' trust not only deserve to lose their license but deserve to sit behind the cold bars of a jail cell for a long time," DFS head and Florida Chief Financial Officer Jimmy Patronis said in a statement.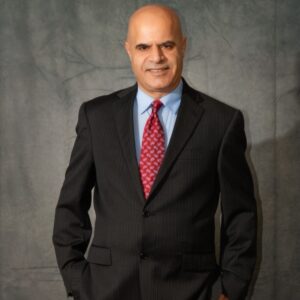 Al-Sweity is currently appointed with Universal Property & Casualty Insurance Co., until 2024; and with Citizens Property Insurance Corp., American Platinum Property and Casualty Insurance, Granada Insurance and two others through early 2025, DFS records show.
Officials said DFS investigators began looking into the alleged fraud after a property owner approached the department's Disaster Fraud Action Strike Team. The consumer said he had paid $26,000 in 2021 for property and flood insurance on a Charlotte County apartment complex, but was told by the carrier that the policy had been cancelled due to non-payment of premium, leaving the property unprotected in October 2022, when Ian blew through the area, DFS said in a bulletin.
The check had been made out to Florida P&C Insurance Agency, Al-Sweity's agency.
The DFS investigation found that over a two-year period, Al-Sweity had collected premiums from seven other customers, then financed them through a premium finance agreement without their knowledge.
"Al-Sweity never made payments on the policies, which led to all seven customers losing insurance coverage. In total, Naser Al-Sweity pocketed more than $131,000 in insurance premiums," the DFS statement noted.
Al-Sweity's Linkedin web page notes that he is a financial professional, with property-casualty and life and health insurance licenses in Florida, Georgia, North Carolina, New Jersey, New York, Michigan, Ohio, Texas and California. The Florida Department of State's corporate records show him as manager of P&C Financial Services in Deerfield Beach in 2018, and an officer with two other companies in recent years.
WPTV news reported that a judge this week raised Al-Sweity's bond to $50,000. He was not listed as still in the Palm Beach County jail on Wednesday, but could not be reached at the phone number and email listed on the DFS agent search page.
If convicted of the charges, the agent faces up to 30 years in prison.
Topics
Florida
Agencies
Property Casualty
Interested in Agencies?
Get automatic alerts for this topic.