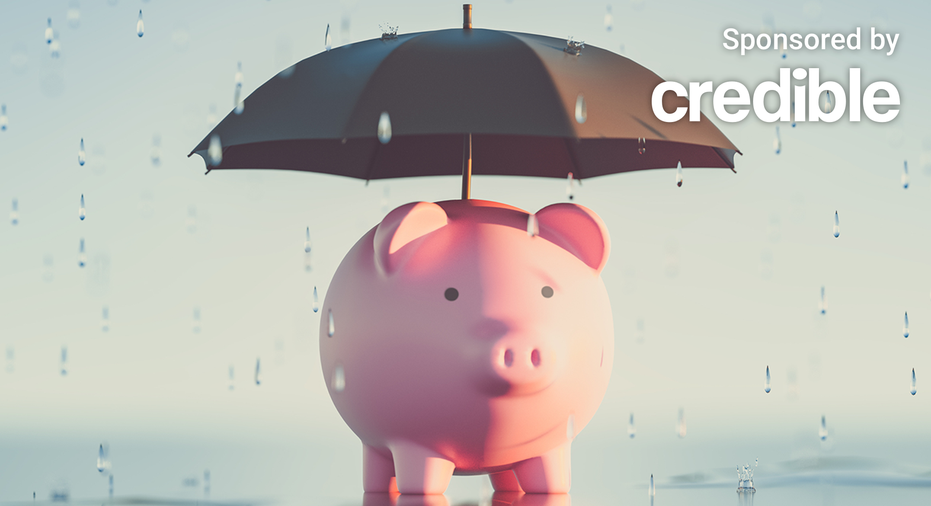 Most Americans agree that U.S. insurers use a fair procedure to determine the price of personal auto and homeowners policies. Still, nearly half of them struggle to pay for coverage, a recent Insurance Research Council (IRC) survey said.
Insurers use rating variables to calculate the risk of losses. Consumers generally agreed that the variables insurers used to determine home and car insurance pricing were fair, according to the survey. Variables directly related to the risk of the insured property were rated as most fair in determining value, but factors tied to the insured's personal profile were viewed as less appropriate.
Despite agreeing on how pricing for policies is determined, 47% of respondents said that paying for insurance was a challenge, the survey said. Auto and homeowners insurance costs were either a major (12%) or somewhat major (35%) issue on household budgets.
Auto and home insurance rates have risen at a faster rate than inflation. Car insurance rates had already risen 17% in the first six months of 2023 and costs may increase another 4% by year-end, according to the Insurify survey. Home insurance policy premiums increased by an average of 21% at renewal, according to the 2023 Policygenius home insurance pricing report.
"Given how inflation and other factors have driven up the cost of auto and homeowners insurance in recent years, the Insurance Research Council was not surprised to learn that paying for these essential coverages has been a financial burden for a sizable number of Americans," IRC President Dale Porfilio said. "Yet at the same time, consumers expressed widespread support in our survey for the fairness of the rating factors used by insurance carriers to price their auto and homeowners policies."
If you are struggling with rising prices and want to save money, you could consider shopping for a new insurance provider to lower your monthly premium. Visit Credible to compare multiple insurance providers at once and choose the one with the best rate for you.
SHOPPING ON AN IMPULSE IS DERAILING AMERICAN BUDGETS – HERE'S HOW TO TAKE CONTROL
These factors insurers used are unfair
Eighty-five percent of respondents said that pricing policies based on a driver's previous traffic violations were fair the survey said. While 76% said that using their claims-filing history and 75% said using information derived from telematics devices was a legitimate way to determine policy pricing. Telematics programs use connected devices, smartphones, or an auto manufacturer mobile app to monitor and report details about driving habits and can potentially lower rates.
Only three — out of 14 rating variables — did not secure majority support among survey respondents, which included:
45% said using a driver's level of formal education was unfair
42% thought using gender was also not a valid way to price insurance
41% said using a driver's marital status when pricing a policy was unjust
Factors used to determine home insurance pricing received even broader support, with all 19 variables that insurers used deemed fair by most respondents, according to the survey. For example, 86% supported insurers using factors such as safety systems, like smoke detectors, when pricing policies. Using the home's overall physical condition, square footage, and the quality of the home's roof cumulatively was considered either very fair or somewhat fair.
One way to take control of car ownership costs is by making sure you are paying for the insurance you need. Shopping around for new auto insurance could help lower your costs. The Credible marketplace can help you compare multiple providers and find your personalized rate in minutes without affecting your credit score.
GEN ZERS CREDIT CARD BALANCES GROW THE FASTEST: TRANSUNION
Insurers are leaving customers stranded
The higher cost to cover climate-related damages has pushed several insurers to leave markets at higher risk of natural disasters, according to a report by Insurify. Last year, 18 climate disasters caused damage costing at least $1 billion each to $165.1 billion, according to the NOAA National Centers for Environmental Information (NCEI). 
"We've all seen the headlines about insurers leaving states like California and Florida where catastrophic weather claims have been at an all-time high, but this pattern is playing out nationwide, affecting thousands of homeowners in every state," Breanne Armstrong, the director of insurance intelligence at J.D. Power said in a statement. "Insurers are reworking their actuarial maps, confronting state regulations that cap rate increases and struggling with profitability." 
It's not only home insurance that is being impacted, according to Betsy Stella, the VP of carrier management and operations at Insurify. Cars are increasingly being caught and destroyed in fires and floods, and severe cold snaps that bring ice increase the likelihood of collisions. 
"This has led to auto insurers paying a higher number of — and a higher price for — customer claims," Stella said in a statement. "As a result, customers are seeing higher premiums as insurers increase prices to cover these losses."
If you want to save money on your car costs, you could consider changing your auto insurance provider for a lower monthly rate. You can visit Credible to shop around and find your personalized premium without affecting your credit score.
MANY STUDENT LOAN BORROWERS STILL CLUELESS ABOUT REPAYMENT OPTIONS: SURVEY
Have a finance-related question, but don't know who to ask? Email The Credible Money Expert at moneyexpert@credible.com and your question might be answered by Credible in our Money Expert column.