Donald Trump and his company saved millions on interest on some of the former president's main properties because of favorable loan terms, according to a banking expert who testified in Trump's fraud trial in New York on Wednesday.
The case in Manhattan was initiated by a $250 million civil fraud lawsuit brought by New York Attorney General Letitia James last year. James has accused Trump, his organization, and his two adult sons, Donald Jr. and Eric, of knowingly participating in a scheme to inflate the value of the former president's assets to secure financial benefits like more favorable loan and insurance policy terms.
Trump has denied any wrongdoing, calling the case part of a political "witch hunt" aimed at weakening him as a presidential candidate for the 2024 election. He's currently the Republican party's primary frontrunner, with a huge margin over his rivals.
On Wednesday, banking expert Michiel McCarty testified that Trump and his company, the Trump Organization, benefited more than $168 million by obtaining favorable loan terms on transactions personally guaranteed by the former president.
The vast sum was calculated by McCarty, who was called to testify by the New York Attorney General's Office, by analyzing the lending documents related to transactions linked to the following properties: 40 Wall Street in New York, The Doral Golf Resort & Spa in Florida, Trump International Hotel & Tower in Chicago, and the Old Post Office project in Washington, D.C.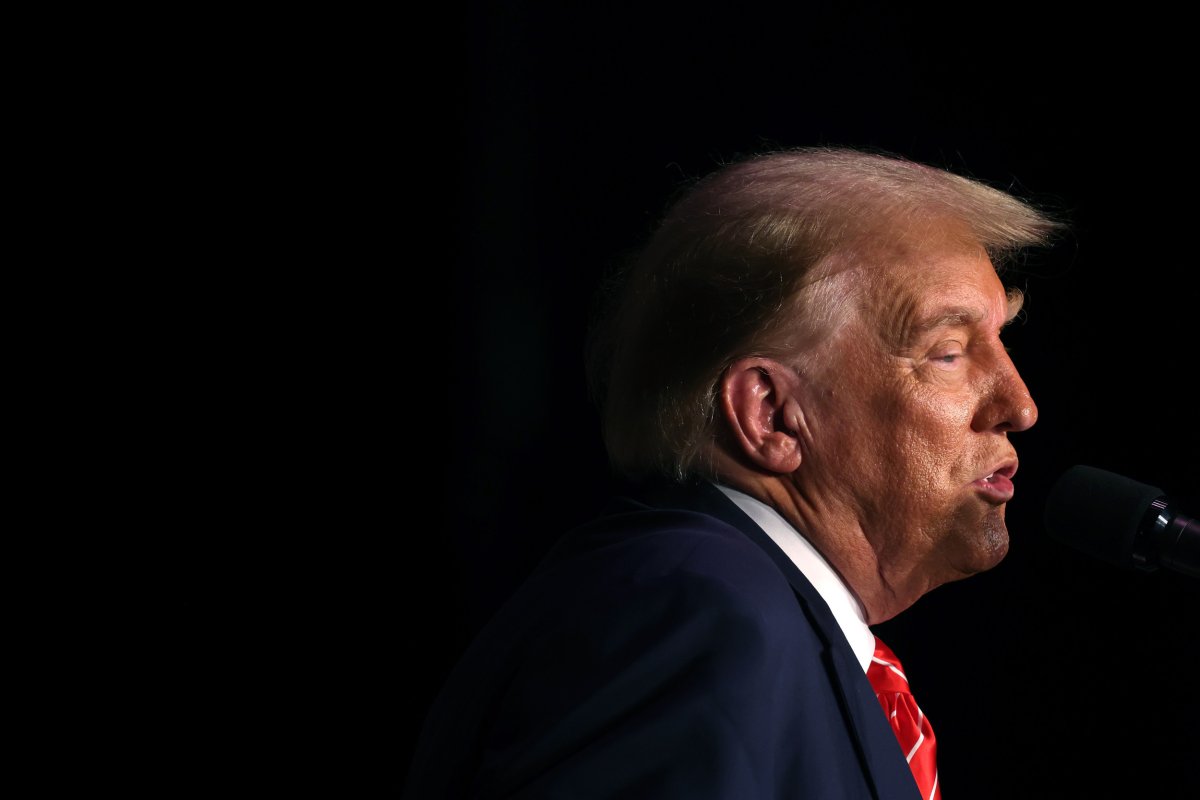 Trump obtained the biggest benefits from a loan for the Miami golf resort, according to McCarty. The banking expert calculated that the former president saved a total of $72,908,308 on interest for the Doral Resort.
He also saved an estimated $53,423,209 for the Old Post Office loan, $17,443,359 for the Trump International Hotel & Tower in Chicago, and $24,265,291 for 40 Wall Street.
Trump's attorney, Chris Kise, objected to McCarty's testimony, saying the banking expert should not be permitted to suggest what loan rate the Trump Organization could have gotten because there's no evidence lenders would have changed their loan terms upon knowing Trump's net worth was inflated.
Newsweek reached out to the Trump Organization for comment via email.
It's not the first time that Trump's golf resorts have come under intense scrutiny during the New York trial, as one of the suit's allegations is that the former president inflated their values based on inaccurate planning permissions proposals or the ignoring of appraisals.
On Thursday last week, Sheri Dillon, a tax attorney for the former president, was grilled about Trump's alleged attempts to overvalue his Los Angeles golf course, the Trump National Golf Club. Dillon was presented with evidence suggesting Trump had overvalued the golf course by more than $100 million over its actual worth.
Testifying under oath, Dillon told the New York court that in 2014 she received an appraisal that said the club was worth $107 million. A spreadsheet that had been entered into evidence was then presented, revealing that Trump's financial statements placed the club's value at $213 million that same year.
"I have never seen this document. I don't even know what this is," Dillon told the court.
Eric Trump has been identified in the lawsuit as being responsible "for all aspects of management and operation of the Trump Organization including new project acquisition, development and construction." He is accused of actively spearheading the growth of Trump Golf, including the addition of golf properties since 2006, and is expected to testify on Thursday.
He previously denied he had anything to do with the valuation of his father's golf courses, saying in his pre-trial deposition: "I pour concrete, I operate properties, I don't focus on appraisals."
Donald Trump Jr., the former president's eldest son, testified on Wednesday. He said he was not involved in the preparation of the financial statements that his family's business gave banks and insurers.
Uncommon Knowledge
Newsweek is committed to challenging conventional wisdom and finding connections in the search for common ground.
Newsweek is committed to challenging conventional wisdom and finding connections in the search for common ground.